Quote:
Originally Posted by
resabed01
What a cool website! I've found some place to show off all the junk I've collected...lol... at least my wife thinks it's junk.
Well, I don't really collect this stuff but I do like to latch onto something I find unique or rare.
I picked up this transistor radio at a garage sale. The woman that sold it to me didn't like that I tried to talk her down, she got quite upset. In the end I think I paid something like $10. Its a Juliette Model APR 256a in pristine condition with original packaging, earbud, warranty and instruction card and the cheezy vinyl case with strap. I don't think it's been used. Made in Hong Kong.
To think when I was a kid I would tear several of these things apart to satisfy my curiosities.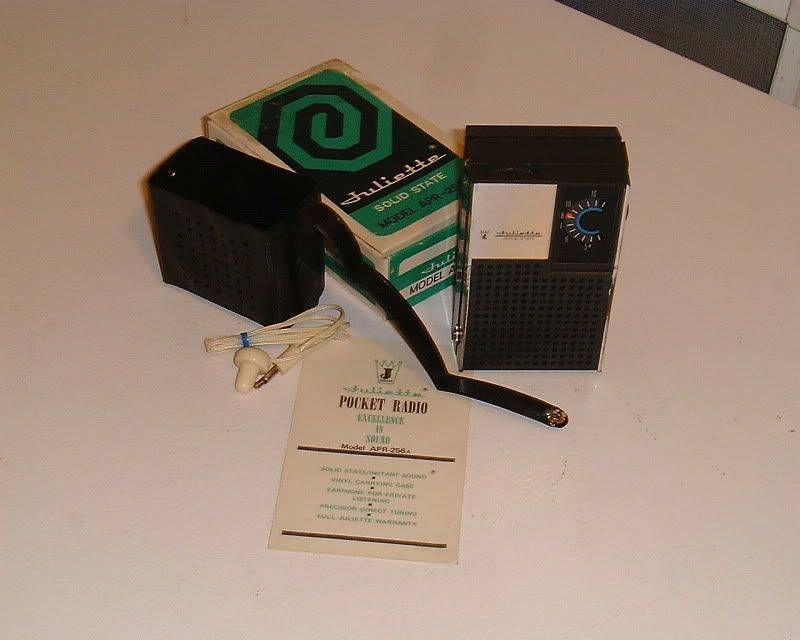 That was probably more than it sold for new.
I read somewhere that they built those radios for less than one US dollar in quantity.